Swiss Chocolate is Hong Kong Chocolate Brand's secret
There is nothing in the world quite like the pleasure that comes from indulging in decadent Swiss chocolate. Hong Kong chocolate brands have tried to imitate its effect but none have successfully done so.
Asia gets a taste of authentic Swiss chocolate
Jurg Meier of Schoggi Meier is to thank for bringing Swiss chocolate to the country, instantly securing its place as one of the leading Hong Kong chocolate brands. Not only does the presence of Schoggi Meier in Hong Kong give Asians a taste of real Swiss chocolate, they have also managed to push other Hong Kong chocolate brands to level up and elevate both their standards and offerings. The authentic Swiss chocolate shop currently offers their Hong Kong clients with a multitude of ways to indulge in their chosen Swiss chocolate products.
What makes Schoggi Meier different from Hong Kong chocolate brands
Unlike local Hong Kong chocolate brands, Schoggi Meier produces fresh Swiss chocolate products under the guidance of a true Swiss master chocolatier. Aspiring Hong Kong chocolate brands can only wish they had an edge as unique and as valuable as the leadership and contribution of Jurg Meier. The use of his methods have brought Schoggi Meier further than any Swiss chocolate brand in the country has gone. With his expertise, the Swiss chocolate market in Hong Kong is forever changed.
Premium Swiss chocolate ingredients and nothing less
The only way to achieve the melt-in-your-mouth goodness of Swiss chocolate is by using nothing less than premium ingredients. Pair that with expert craftsmanship in the art of chocolate and you have the foundations of successful Hong Kong chocolate brands that specialize in international chocolates. There is no other way to recreate what makes Swiss chocolate so famous. It's not even a secret anymore and yet Hong Kong chocolate brands are still unable to attain the same rich quality of Schoggi Meier Swiss chocolate.
Limitless possibilities with first-rate quality Swiss chocolate
Local Hong Kong chocolate brands have a lot of catching up to do if they want to achieve what Schoggi Meier has managed to do with ease. The Swiss chocolate maker has expanded far beyond selling boxes of chocolate at their shops. With their chocolate of topnotch quality and the high standards that the company maintains, Schoggi Meier now boasts of a more extensive selection of Swiss chocolate products. Working with Hong Kong chocolate brands such as Schoggi Meier results in the creation and cultivation of limitless possibilities when it comes to how Swiss chocolate can be used to make moments more special.
Creativity and Swiss chocolate always go together
Only with true master craftsmanship can the real potential of Swiss chocolate and Hong Kong chocolate brands come to realization. It takes a true artist to create remarkable works of art. Do away with the risk of settling for commercialized chocolate products that leave a bad taste in your mouth. When it comes to creating memories to last a lifetime and producing corporate giveaways, turn to the Swiss chocolate professionals.Enlist the expert services of Schoggi Meier to fulfill your need to develop creative means of commemorating special occasions and even corporate events. True to it's status as one of the best Hong Kong chocolate brands, the Swiss chocolate maker offers a comprehensive selection for the following: Seasonal (Valentine's Day through Christmas and everything in between),Wedding and Baby (candy corner and dessert spread),Corporate (giveaways and marketing) .Look to Schoggi Meier for world-class Swiss chocolate that no Hong Kong chocolate brands have succeeded in surpassing.
Wedding and Baby
Big day with personalize sweets treats for your guests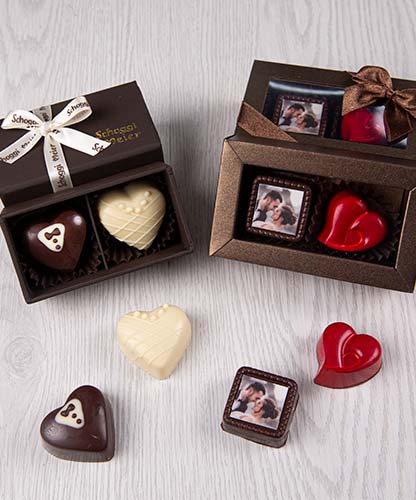 Our Collection
Enjoy our variety of freshly hand-made Chocolate / Cookies / Macarons Collections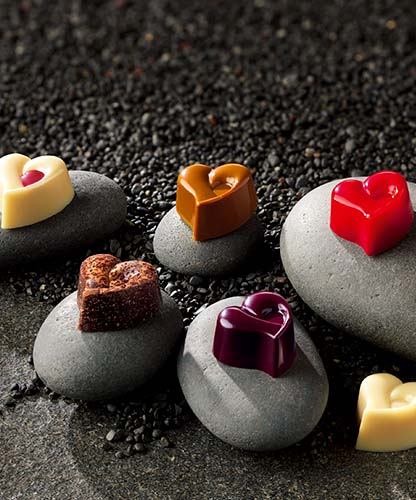 Product Collection
Check out our festival confections selections as a unique and trendy gift
Corporate
The best choice of customized corporate gifts suitable for different event use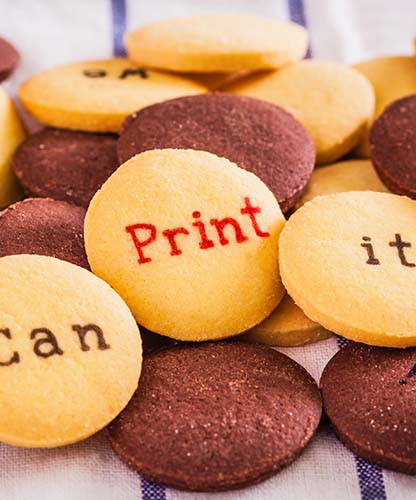 Wedding and Baby
Big day with personalize sweets treats for your guests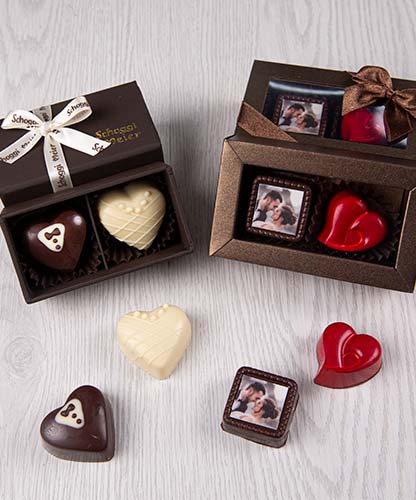 Our Collection
Enjoy our variety of freshly hand-made Chocolate / Cookies / Macarons Collections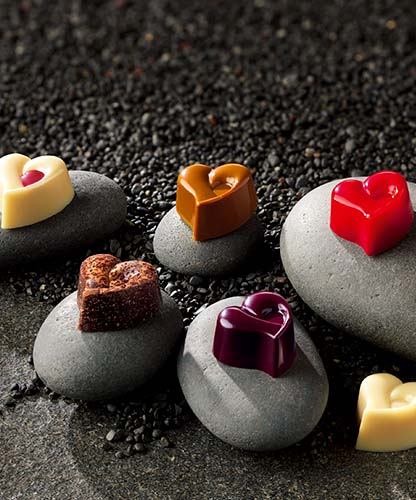 Product Collection
Check out our festival confections selections as a unique and trendy gift
Corporate
The best choice of customized corporate gifts suitable for different event use